Colorado Event Center
Affordable and Flexible
Since 1999  the Summit Conference and Event Center has been one of Colorado's premier gathering places. An elegant 10,000 square foot venue with multiple meeting spaces, we feature a 6,500 square foot Grand Ballroom, state-of-the-art audio visual and catering to meet any price point. The Summit is proud to play host to over 200 business, government, non-profit and social events per year. Located near I-70 and I-225, The Summit is less than a 30-minute drive from DIA, Downtown Denver and The Denver Tech Center.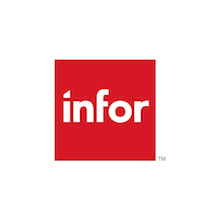 Event Packages
We have affordable packages for Business Events, Weddings, Quinceañeras and more that may include food & beverage, Audio/Visual, decorations and more. We also offer some amazing incentives and special offers depending on the day and time of your event.  For more information, contact Roxie Crow, Director of Sales.
The Summit Event Center
Venue Highlights
Location

The Summit is conveniently located at I-225 and 6th Ave., approx. 30 min drive from Denver International Airport, Downtown Denver and the Denver Tech Center. Less than a 15 min drive from the Anschutz Medical Campus and Buckley Air Force base. Walking distance from the 6th Ave. Light Rail station.

Parking

The Summit has over 700 well lit parking spaces just outside our front door that are FREE. Our location has has been very safe over the past twenty years and we have a police station less than a mile away, so they are frequently in the neighborhood.

Inclusions

When you contract with the Summit, you receive tables, chairs, fresh linens, room set-up/teardown and WiFi as part of your package. Depending on the room we can also provide dance floors and a stage.
Catering

The Summit prides itself on serving GREAT food so we have partnered with numerous well know restaurants who are know for their food. The result is better food for a better price! And, if you want to bring in your own food, we let you do that also.

Liquor

The Summit has its own liquor license and "tips-certified" bartenders. Our prices are
competitive with most restaurants and we can special order if given enough lead-time.

Staff

We are very fortunate to have a very tight group of employees, may of whom have been with us for over 10 years. We take a lot of pride in the service we offer, which is often reflected in our five star reviews. In fact, many of our clients know our staff personally and come back because of those relationships.
Testimonials
Hear From Our Clients
The entire staff, Roxie and Corey especially, are wonderful to work with! I just had to let them know when the event was and how many were attending, and they did the rest! The rooms were set according to our needs, the meals were very reasonably priced and the food was excellent. We will definitely be using the "Summit" in the future!
I just wanted to let you know we had a lovely time at the breakfast. Your location is so convenient for us, and the food and service was outstanding! We'll be bringing staff together again a few times throughout this next year, so we'll have additional opportunity to use your facilities again.
First of all, the staff at The Summit are impeccably skilled and trained to ensure that their client has a successful meeting. I can honestly say that they ask questions to certain issues that I didn't think of -- and I thought I was totally prepared! Their professionalism, along with a personal touch, given in all they do when assisting with facilitation of the meeting and/or event is outstanding!
What a beautiful reception we had at my daughter's wedding 3-31-12. Summit Event Center was so affordable the chicken fajitas and assembly of guacamole, cheese, lettuce,tomato mix,re-fried beans,salads and maybe even more. The chef prepared chicken was outstanding! Yum oh! Not to mention the absolutely beautiful set up: tables,napkins, table clothes, sachets on tables and chairs. The dishes, silverware,champagne service was awesome. The servers were very very friendly and most professional. THANK YOU SUMMIT EVENT CENTER for topping off our daughter's beautiful wedding!

Roxie was an absolute joy to work with, she covered every detail and really made us feel at ease. The size of the Summit was perfect and what we really liked was that our event would be the only event held there on our wedding day.
Business Meetings
The Summit hosts over 200 events per year, 75% of them are business related. World-class organizations have trusted us with some of their most important events year after year, and our very experienced team treats every group with mission critical importance.
We have affordable BUSINESS PACKAGES to make planning your event easy and transparent. New for 2020 is our REWRDS PROGRAM for loyal customers. Contact us for details!
Weddings
We have been helping couples with their weddings for over 20 years. Our knowledgable and experienced event planners can help you with everything from decorations to food & beverage to entertainment. Let one of our event planners help you create a special day that also meets your budget. We never lose sight of how important your wedding day is and want to make it as worry free as possible. Ask to see our affordable WEDDING PACKAGES that have fantastic incentives and special offers depending on the time of year.
Parties & Special Events
Our flexible space allows us to accommodate many different types of events.Trade shows, job fairs, conferences, classes, fairs, concerts and more. With over 4,000 events under our belt the past 20 years, our team has earned a wealth of knowledge and experience we can share to help make your event a huge success!
New for 2020 is our Summit Rewards Program. Earn points for every event you book with us may be redeemed for fun prizes such as gift certificates, Meals at some great local restaurants, hotel stays, spa visits and more!